Article: Halloween Cookies
 Illustration by Emma Finn @lick_the_hand

Let's get creative this Halloween and not put any pumpkins to waste! Bake some yummy homemade treats for your dogs! 
Ingredients
1/2 cup wholewheat flour
1 cup oats
1 egg
1 tbsp cinnamon
1/8 peanut butter
3 tbsp coconut oil
300g pumpkin
1/4 - 1/8 cup of warm water
Method
1. Preheat the oven to 160C and line the baking tray with baking paper.
2. Peel and seed it the pumpkin, then cut into evenly sized cubes. Place pumpkin cubes in a saucepan, adding enough water to cover. Bring to boil, cover then lower the heat and simmer for 10 minutes. Test with the point of a knife and cook for a further 5 mins if not cooked through. Mash and leave to cool. 

3. In a large bowl, combine flour, oats, cinnamon then mix well.
4. In a separate bowl combine the pumpkin puree, peanut butter, coconut oil and egg together in a bowl then mix well.
5. Add the wet mixture to the dry mixture until you have a form dough, if to dry add warm water. 
6. Put dough in fridge for 10 minutes.
7. Lightly flour surface then roll out dough and cut out shapes. (if you don't have a cookie cutter you can mould shapes by hand or silicone baking moulds) 
8. Score the shapes with fun pumpkin faces.
9. Place the cookies onto the lined baking tray.
10. Then bake in the oven for 25-30 minutes until golden.
11. Transfer to wire rack then leave to cool.
Making sure the cookies are completely cooled down now it's time for the dogs to enjoy their treats!
Trying this recipe at home? Make sure you tag us on Instagram @barkandtumble so we can see your creations.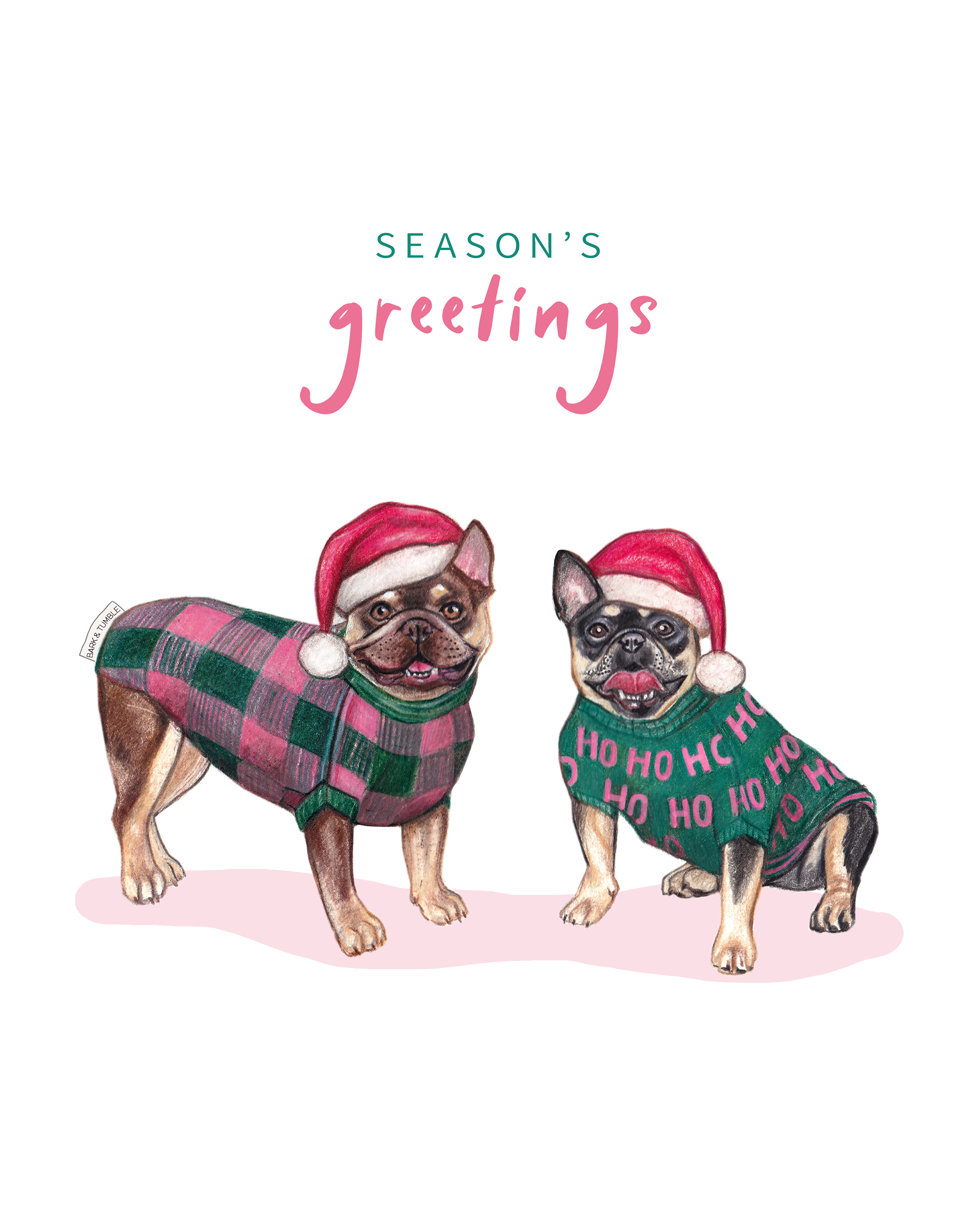 This year we are lucky enough to team up with the incredible self-confessed crazy dog lady and full-time illustrator Beth Goodwin. Beth Goodwin creates her amazing artwork from her studio in Somer...
Read more